When you're walking down the aisles of the grocery store with your grocery shopping list in hand, do you stop to think about what you're adding into your cart before you toss it in? Do you take the time to read the ingredients on the prepackaged food products that you're planning to purchase? The next time that you're in the store—take a minute to read through the ingredients printed on the outside of the package. You may find that there are more things found in your food than you previously thought!
You can find additives like MSG, high-fructose corn syrup, and trans fat as well as a number of preservatives.
What are preservatives?
According to www.chemicalsafetyfacts.org, the term "preservatives" refers to the functional name for a wide variety of compounds that help slow or prevent bacterial growth in a wide range of products, including foods. They help prevent your food from spoiling on the shelf in the grocery store and they also help prevent your food from becoming contaminated. Preservatives can be both natural or man-made, synthetic chemicals. Now more than ever, the Food and Drug Administration (FDA) closely regulates the use of preservatives in foods and is continuously researching them to ensure they are safe for our consumption.
Why should you eat foods that have no preservatives in them?
While approved by the FDA, preservatives have been linked to asthma-related sensitivities and to allergic reactions in some cases according to Asthma and Allergy Foundation of America. Some preservatives, even those labeled as General Recognized as Safe by the FDA, have the potential to become carcinogens, which can cause cancer, when digested.
How can you incorporate preservative-free foods in to your daily lifestyle and into your weekly meal plan?
The easiest and best way to ensure that you're eating food with no preservatives in it is to prepare and cook your meals at home using fresh or organic ingredients. For any food that you eat that comes pre-packaged, make sure that you read the ingredients list to see what is included the food. Do you see things like sodium nitrate, sulfites, or sodium benzoate? These are three preservatives commonly found in pre-packed foods in the grocery store. At WP Rawl, we believe in eating as many meals preservative free as possible. On our website, you can find an abundance of recipes that use fresh ingredients and ingredients that are free from additives and preservatives. This month, we're highlighting two of our newest recipes for you: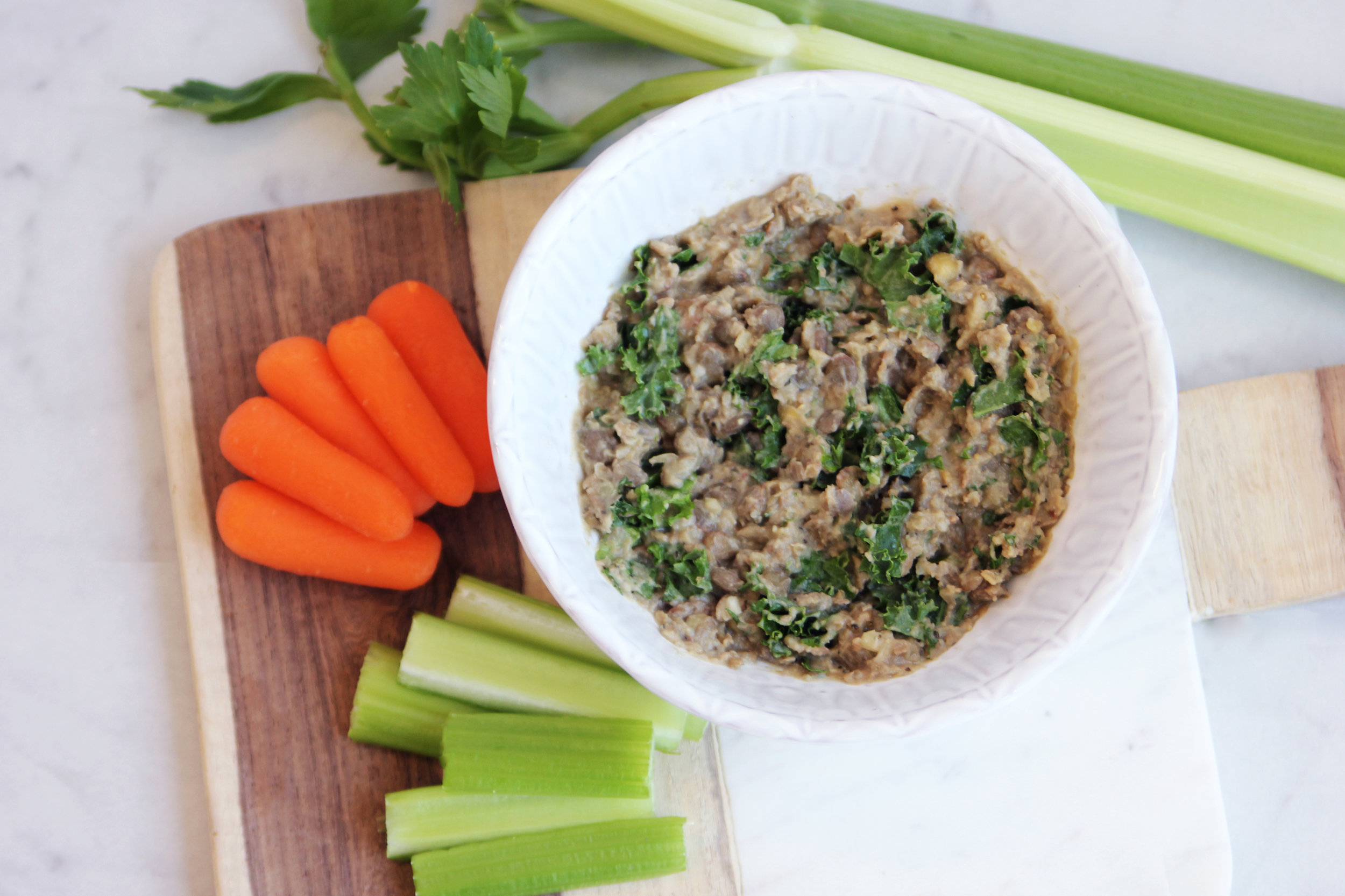 What You Do:
1. In a blender or food processor, puree half cup of lentils with olive oil, garlic, lemon juice, Italian seasoning, black pepper, and balsamic vinegar until smooth.
2. Gently fold in whole lentils, kale, and freshly chopped basil leaves into lentil mixture.
3. Refrigerate and serve with celery and baby carrots.
Skip picking up a container of hummus in the grocery store and instead, pick up the ingredients to make your own hummus at home. You'll end up with the freshest hummus possible and also one that's free of preservatives that are included to extend the shelf life of the hummus at the store.
What you do:
1. In a small bowl whisk together olive oil, vinegar, lemon juice, Dijon, garlic, pepper, salt, and half of dried parsley. Set aside.
2. Place kale in salad bowl. Top with sliced potatoes, green beans, chickpeas, and olives.
3. Garnish with remaining parsley, and lemon.
4. Serve dressing on the side.
This salad recipe not only includes instructions for putting together the salad, but it includes instructions for making your own salad dressing. By making the salad dressing yourself, you're ensuring that you're not adding anything to your healthy meal that includes a preservative.
We want to see how you're eating preservative-free! Take a picture of you preparing your meal or of the final product and share it on social media, using the hashtags #backtofresh and #naturesgreens. We'd love to see what kinds of recipes that you're cooking up in your kitchen!